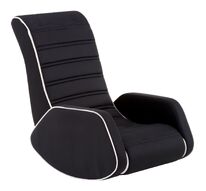 The gaming chair is a chair that plugs into the TV so the video game comes out of the speakers on the side of the chair. This was seen in Season 6 when Danny received the chair for Christmas.
Chris was jealous of the chair and when Chris helped Danny stop living in his dreams Danny gave the chair to Chris, making him happy. The gaming chair was only seen in three episodes in Season 6, and was mentioned in Season 10.
Ad blocker interference detected!
Wikia is a free-to-use site that makes money from advertising. We have a modified experience for viewers using ad blockers

Wikia is not accessible if you've made further modifications. Remove the custom ad blocker rule(s) and the page will load as expected.